Shostakovich: Chamber Music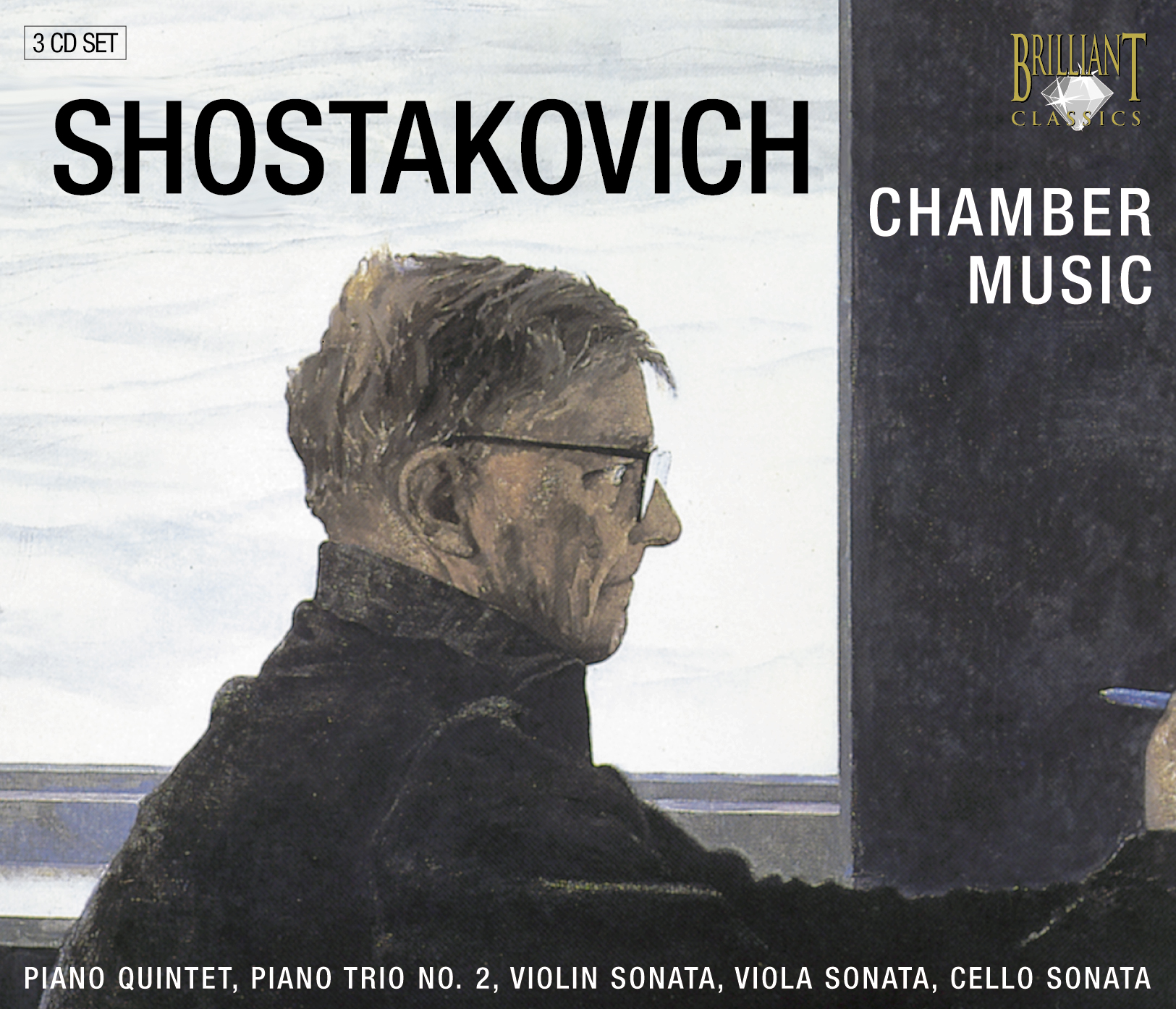 | | |
| --- | --- |
| Composer | Dmitri Shostakovich |
| Artist | Various Artists |
| Format | 3 CD |
| Cat. number | 7535 |
| EAN code | 5029365753524 |
| Release | April 2006 |
About this release
Shostakovich his chamber music works are relatively few in number and cover the main genres. They represent the different styles Shostakovich employed and span his entire career as a composer. The viola sonata is Shostakovich's very last composition.

This release contains seven of the best works for small ensembles and solo instrument by Shostakovich. It includes the Piano quintet (1940) and Piano trio (1944). Also with both Sonatas for solo piano (1926, 1942), the Sonatas for violin, viola and cello respectively with piano accompaniment.

Excellent performances by internationally renowned musicians like violinists Isabelle van Keulen and Paul Rosenthal.
Track list
Disk 1
Piano Quintet in G Minor, Op. 57: Prelude: Lento - Poco piu mosso

Piano Quintet in G Minor, Op. 57: Fugue: Adagio

Piano Quintet in G Minor, Op. 57: Scherzo: Allegretto

Piano Quintet in G Minor, Op. 57: Intermezzo: Lento

Piano Quintet in G Minor, Op. 57: Finale: Allegretto

Piano Trio No. 2 in E Minor, Op. 67: Andante – Moderato

Piano Trio No. 2 in E Minor, Op. 67: Allegro non troppo

Piano Trio No. 2 in E Minor, Op. 67: Largo

Piano Trio No. 2 in E Minor, Op. 67: Allegretto
Disk 2
Sonata for violin and piano, Op. 134: Andante

Sonata for violin and piano, Op. 134: Allegretto

Sonata for violin and piano, Op. 134: Largo

Sonata for viola and piano, Op. 147: Moderato

Sonata for viola and piano, Op. 147: Allegretto

Sonata for viola and piano, Op. 147: Adagio
Disk 3
Cello Sonata in D Minor, Op. 40: I. Allegro non troppo

Cello Sonata in D Minor, Op. 40: II. Allegro

Cello Sonata in D Minor, Op. 40: III. Largo

Cello Sonata in D Minor, Op. 40: IV. Allegro

Piano Sonata No. 1, Op. 12

Piano Sonata No. 2, Op. 61: I. Allegro

Piano Sonata No. 2, Op. 61: II. Largo

Piano Sonata No. 2 Op. 61: III. Moderato